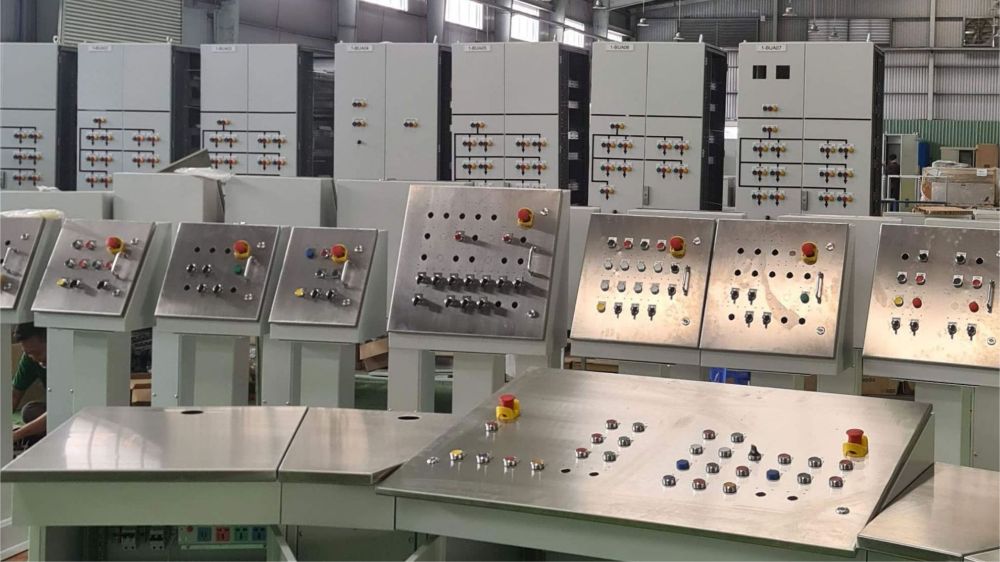 MEE offers cabinets for automation with the MEI series. The MEI series products consist of modular floor-mounted cabinets. The MEI panel boards are suitable for making electrical automation, control, and operation panel boards with the possibility of installing multiple cabinets side-by-side to control complex industrial plants. They are suitable for floor-mounting as their structure allows for lateral and rear access and adjustment of the back-plate position.
Main characteristics
- Standard: In compliance with the Standard IEC 61439-1-2.
- Rated service voltage Ue: up to 690V.
- Rated insulation voltage Ui: up to 1000V.
- Rated impulse withstand voltage Uimp: 8kV.
- Rated current In: up to 1600A.
- Rated short-time withstand current Icw: up to 65kA.
- Rated frequency: 50-60 Hz.
- Segregation Form: up to form 4b.
- IP protection class: IP30, IP31, IP40, IP41, IP43, IP55, IP65
- Material: Mild Steel; Galvanized Steel; Ecogal; Aluminum; Stainless Steel.
- Finish: Standard color RAL 7035, other colors available on request.
- Overall dimensions:
Height (mm): 1400, 1600, 1700, 1800, 1900, 2000, 2100, 2200.
Width (mm): 400, 500, 600, 700, 800, 900, 1000.
Depth (mm): 400, 500, 600, 700, 800, 900, 1000.