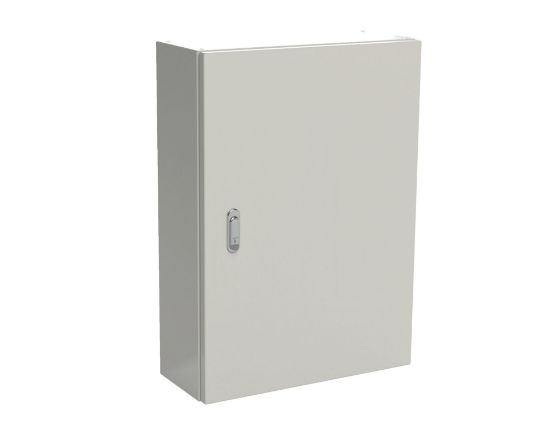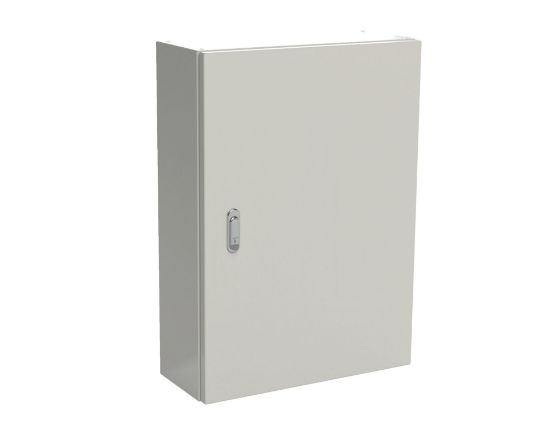 ×
Product specifications
---
| | |
| --- | --- |
| Brands | MEE |
| Origin | VN |
| Material | Thép sơn tĩnh điện |
| Thickness (mm) | 1,2 |
| Height (mm) | 600 |
| Width (mm) | 600 |
| Depth (mm) | 250 |
Blind enclosure MEC 600x600x250, steel 1.2mm, mounting plate E1.5mm
Add to wishlist
product.fulldescription
---
Blind enclosure MEC HxWxD, sheet steel with blind door and internal plate
IP Protection : IP 65
Material: Blind body and blind door sheet steel 1.2mm painted in RAL 7035
Internal plate in Ecogal gavanized steel 1.5mm
Supply Includes: Blind body, blind door, internal plate
Type lock: AB303-2
DESCRIPTION
Compact enclosures MEC
The series of MEC enclosures is a complete offer of monobloc enclosures for assembling small and medium-sized electrical automation panels, control panels, and switchboards. The typical use of MECA Enclosures is to assemble control panels for a broad variety of industrial machines: from large machinery with automated production lines or parts of these, down to the typical installations of on-board machine switchboards, boilers, heating plants and so on. The MECD Enclosures can be used for assembling the secondary distribution boards inside cabinets with 400, 600, and 800 mm widths. They are built so that a wide range of apparatus and modular circuit-breakers can be installed on DIN rails combined with special pre-drilled and hinged modular front panels, making ease in constructing distribution switchboards thanks to the availability of a series of accessories (modular panels, DIN rails).
Main characteristics
- Standard: In compliance with the Standard IEC 61439-1-2.
- Rated service voltage Ue: up to 1000V.
- Rated insulation voltage Ui: up to 1000V.
- Rated frequency: 50-60 Hz.
- Segregation Form: up to form 2b.
- IP protection class: IP30, IP31, IP40, IP41, IP43, IP54, IP65.
- Material: Mild Steel; Galvanized Steel; Ecogal; Stainless Steel.
- Finish: Standard color RAL 7035, other colors available on request.
- Overall dimensions:
Height (mm): 300, 400, 500, 600, 700, 800, 1000, 1200.
Width (mm): 200, 300, 400, 600, 800, 1000.
Depth (mm): 150, 210, 250, 300.